Sharing our collective knowledge
The Firefighter Health and Safety Collaborative (FFHSC) is a way for Fire Departments to share policies, procedures, best practices, and resources on firefighter safety and health issues.
In the short term, FFHSC will work in tandem with the FIIRE Initiative pilot program to relay program information, address any FIIRE Initiative pilot program questions and concerns, and provide feedback. The Fire Departments are in turn expected to attend quarterly collaborative meetings to receive pilot program information, engage with other participating departments, share their progress in the pilot program, as well as, provide feedback on the collaborative and the pilot program.
In the long term, FFHSC will work to establish as a 501c3 non-profit organization that will form regional sections, as well as, subject matter sections that meet on a quarterly basis to share information.
Stakeholders: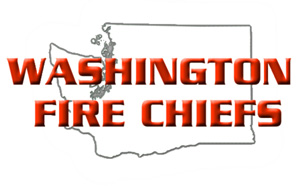 Expectations
Participants
Program participants (Fire Departments) are required to attend/participate in FFHSC as part of FIIRE Initiative.
Meeting Locations
Meeting host: L&I (in-person and virtual)
Virtual: Zoom or other online meeting platform via L&I
Length of Meeting: Two hours (90min for relaying Initiative information; 30min for Q&A/feedback)
Frequency
Monthly during Quarter 1
Quarterly after Quarter 1 (coincides with pilot program requirement schedule)
Meeting and attendance requirements:
Participating departments must identify a primary and secondary representative to the FFHSC. 

The primary representative must attend quarterly collaborative meetings to satisfy program requirements. If the primary representative is unable to attend, the secondary representative must attend in their stead. 
The representative(s) shall be a firefighter who is responsible in part or in full for the health & safety or the training of the department. 
The department representative(s) is allowed to miss one meeting (a meeting that is not noted as optional). The missed meeting cannot be the Pre-Launch Meeting in June or the meeting in July at the start of the pilot program. 

A note taker from L&I must be selected that is NOT an active meeting participant.